Take a look at the latest G Queen photo shooting. She sure likes to spoil you guys, especially with these pics. This Asian hottie likes pleasing her needs, so she started to gently massage her tits and slowly slipped her fingers inside her wet tight pussy, going deeper and deeper.
Watch this naked brunette fingering her pussy in this lovely scene. She is playing with her clit and inserting her fingers inside, while she is squeezing her boobs. You will clearly love watching her in action. She is hot, wet and ready for you. The question is are you ready for her as well? Don't feel intimidated, we know you want to cum and watch her naughty performance in front of the camera. Watch this stunning brunette taking all her clothes off and pleasuring herself like this. She is all spread out on that white sofa, so that you can see her lovely, shaved pussy, just the way we like it here on our special website. Watch this babe playing with her pussy, wearing nothing but a pair of black knee long socks. She is imagining it's your hand that is fingering her pussy right now. Would you like to be able to do that to her yourself? Watch her in all her splendor in this amazing scene. Don't forget to check out all the other lovely Asian babes as well. You will be pleased and intrigued by all of them. Enjoy!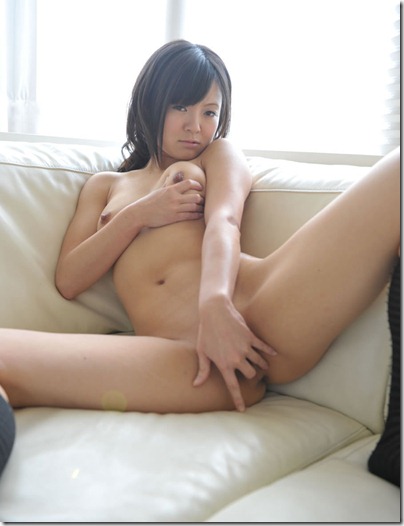 Check out this slutty babe finger-fucking her tight pussy!